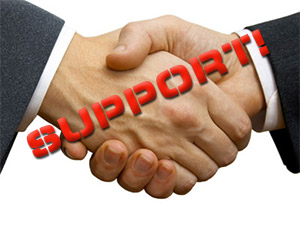 Part of providing superior support is providing SLA or Service Level Agreements for remote email support, web site maintenance, web site cms tutoring, page updates, image manipulation, document conversion or any other way we can serve you. Below is our 2020 hourly rate as well as our blocktime rates. These rates change on a yearly basis. Your block time when purchased is good for as long as you are a customer of Kinetic Servers. it doesn't expire or fall away after a certain amount of time. You buy support upfront and its there when you need it.
Kinetic Servers Block Time Service Rates:
Standard Labor Rate: $100/Hour – 1 Hour Minimum
10 Hour Block Time Contract: $900 ($100/Hour, $100Labor Discount)
20 Hour Block Time Contract: $1700 ($85/Hour, $300 Labor Discount)
30 Hour Block Time Contract: $2400 ($80/Hour, $600 Labor Discount)
40 Hour Block Time Contract: $3000 ($75/Hour, $1000 Labor Discount)
50 Hour Block Time Contract: $3500 ($70/Hour, $1500 Labor Discount)
All block time contracts are billed/worked on a minute to minute basis
To begin the process of securing a block of support simply email or call me with your request.
Customer Care Portal
We have implemented a customer care portal whereby anyone with a service contract or current web development project can drop files off, communicate with us as well as track progress and track current usage of the hours purchased on a Blocktime contract. Once you have a web development project initiated or purchased a block time contract you will be given access to your customer dashboard inside our customer service portal.